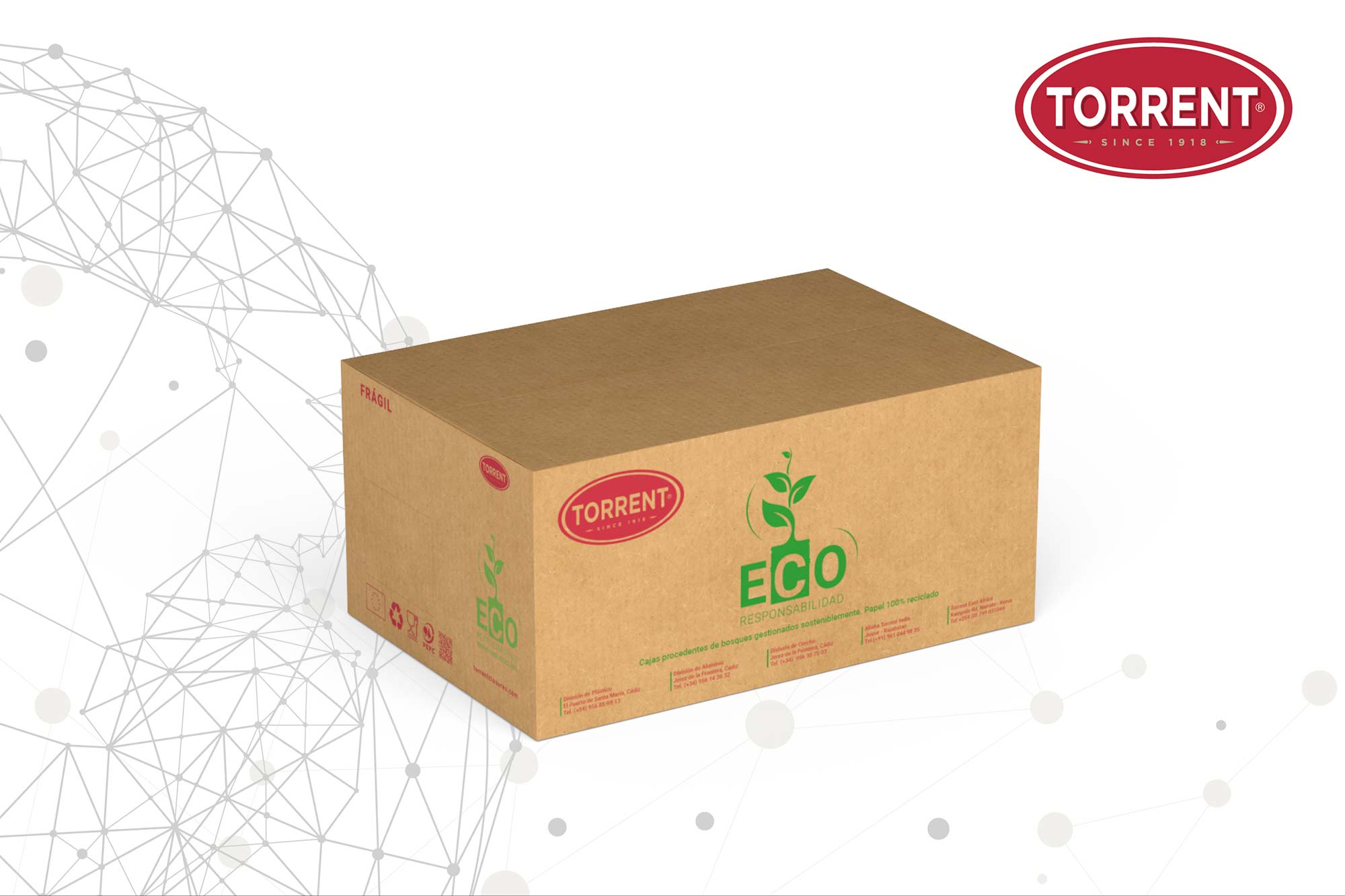 18 May

Sustainable cardboard boxes: one step further towards the circular economy

At Torrent Group, the sustainable cardboard boxes of our activity is a crucial part of our company mission and we do not regard it as merely a statement of principles, but as something we do in practise as part of a programme we call "Eco-responsibility".  In the framework of this programme, we are proud to announce the implementation in our 100% recyclable sustainable cardboard box production.

For us, eco-responsibility is part of our Environmental Sustainability strategy and our Corporate Culture: that is, of our very essence as a company. As part of this, we have developed a series of eco-responsible initiatives, with different work objectives including product design, logistics, sourcing and certification of our raw materials, the energy we use and the health of our employees, amongst others.
The advantages of sustainable cardboard boxes
In this sense, the latest initiative we have launched is the renewal of the cardboard boxes we use as packaging for our caps. We have replaced them with new, sustainable cardboard boxes. Amongst the most notable benefits of this kind of box, we can highlight the following:
They are made with 100% recycled paper

The paper is sourced from sustainable forests

As they are 100% recyclable, the amount of ink used in their manufacture is reduced.
As we have mentioned, since implemented the new sustainable cardboard boxes, we have seen how the amount of ink used has been are reduced significantly, which makes them much more eco-friendly. Furthermore, with the elimination of white glossy paper, the boxes are 100% recyclable.
This is very important for us: at Torrent Closures, we are committed to the circular economy and to reducing waste, and we make an effort to decrease our environmental impact in order to achieve Zero Waste. This is an ambitious objective, but it makes us happy: contributing towards a cleaner atmosphere by eliminating waste emissions that are currently not being recycled. With these new sustainable cardboard boxes, in addition to protecting the product that we supply, we are also protecting woodland, our surroundings and the environment.
The search for balance
We are aware of our social and environmental responsibility, which is why we can highlight through our daily work the brand's commitment to sustainable development and the circular economy. The desired outcome is a society in which living conditions and resources are used to meet people's ongoing requirements without compromising the integrity and stability of the natural system around us which gives us life.
At Torrent Group, we understand perfectly that sustainability depends on the search for a balance between the economy, society and care for the environment. We have a clear responsibility in this area that affects all of us and in particular our business due to the type of product we develop, whether it is cork, aluminium or plastic stoppers.