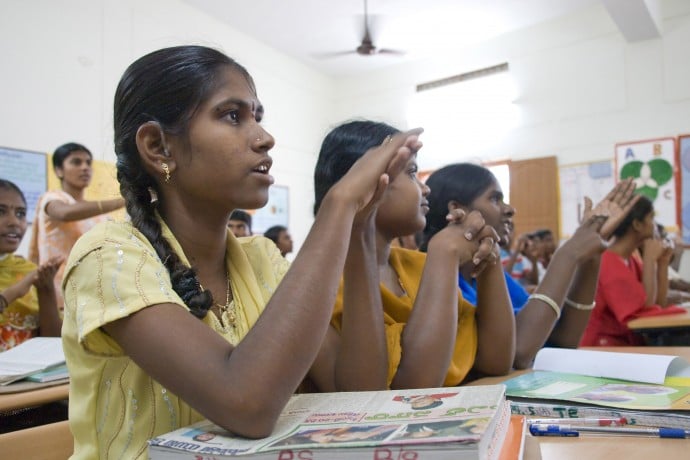 25 May

Alisha Torrent Closures collaborates with the Vicente Ferrer Foundation

Alisha Torrent Closures (ATC), our subsidiary in India, has recently donated part of last year's profits to the Vicente de Ferrer Foundation (FVF).

The FVF is a development NGO committed to the process of transforming one of the poorest and neediest areas of India, the states of Andhra Pradesh and Telangana. They help the most vulnerable communities at risk of exclusion. Its working philosophy is based on action. A pioneer in the comprehensive development of India, the organization team is based in Spain and India.
The fate of the collaboration contributed by Alisha Torrent Closures
The financial contribution provided by our company will cover the training of 8 children with vision problems, another 8 deaf-mute children and the adaptation of a family home with a disabled member.
Alisha Torrent Closures was founded 4 years ago in India on the basis of a common project between the Indian company, RJ Corp, and the Spanish group, Torrent, to meet the demand of the beverage closure market. Since then, the company has sold its safety stoppers in India and in other countries as part of its constant growth and development, The synergy created between two large business groups such as RJ Corp and Torrent Group has resulted in important achievements in terms of service, quality and innovation in the closure sector.