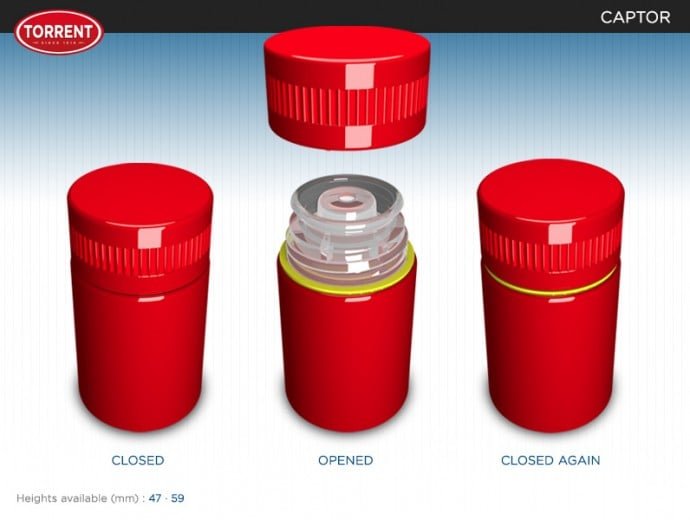 10 Jan

Torrent opts for "ad hoc" stopper solutions, strengthening design and technology

Posted at 09:25h

in

R&D&I

The counterfeiting of beverages, liqueurs and virgin olive oils faces the difficulty of reproducing the design of a specific stopper developed with the high technology applied in the manufacture of the product.
The Torrent Group brings to the market "ad hoc" stopper solutions
The Torrent Group brings to the market "ad hoc" stopper solutions, by approaching each of its customers' ideas as a challenge. Non-refillable stoppers aimed at adding value to the branding of products such as liqueurs, olive oils and beverages in general.
In the words of Torrent Group CEO, David Torrent, "it's about tailoring suits for specific requirements, which then become a trend in their sector." Thanks to Torrent's industrial training, and its rapid response, the company is able to produce designs that are difficult to industrialise. Torrent says that a good stopper solutions is to combine aesthetics, safety, design and functionality. These added values are very important for combatting the re-filling and falsification of beverages.
The trend in marketing liqueurs, beverages and EVOO takes us towards excellence through exclusivity. The customer seeks to strengthen its brand image in order to benefit product branding and avoid its counterfeiting. And, therefore, risk.
Torrent undertakes all new industrial projects on an internal basis. The R+D+I department  works under the strictest rules of confidentiality. "Our customers feel secure working with us," Torrent adds.
For the Torrent Group, differentiation and innovation are essential values for companies in competitive markets. These have been its constant objectives for almost a century. Torrent is the world's first manufacturer of stoppers for virgin olive oil, the second of non-refillable and safety closures and an international leaders in screw caps for still and fortified wines.