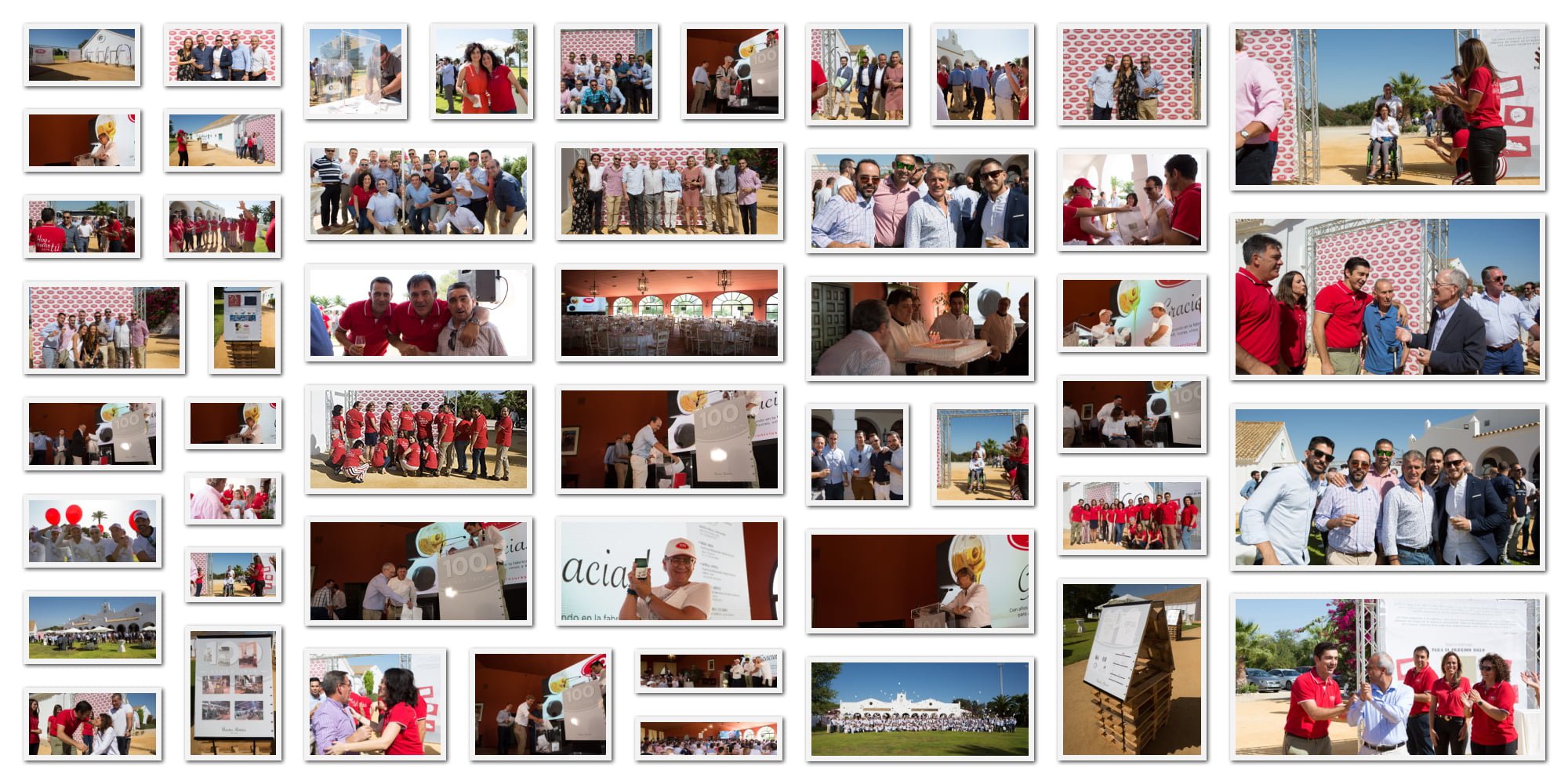 28 Nov

We are 100: Thank you for your support!

On October 7, Torrent Group celebrated 100 years of experience in the sealing sector for virgin olive oil, liquors, spirits and wines. We celebrated our first Centenary by showing our gratitude for the support of our customers, with whom we have a close relationship, and for the unprecedented involvement of a team of professionals committed to a job well done.

To commemorate this date, we have organized a series of activities, aimed at our staff, which will take place this year. We held the last event on Sunday, 7 October. We invited all our staff to a get together which became a very special event.
Torrent Group celebrated 100 years of experience
"Today, you are the customer". With this phrase, printed on the shirts of the people in charge of the commercial department, tribute was paid to colleagues from the different areas and departments of the companies that make up the entire Group. An exhibition on the milestones reached in these 100 years of history, in which previous family generations of some workers have participated; a "time capsule", where emotional messages were left for the next Centenary; a surprise video in which, like a documentary, many left their testimony; words of thanks from our CEO, David Torrent, and words of encouragement and strength from Antonio Reyes, who has been working in our company for several decades, to continue forward.  A festive and endearing atmosphere was enjoyed by all and shall remain in our memories forever.
But, the commemorative events around our first Centenary do not stop there. They will continue in 2019. Among other things, Torrent Group has renewed its website, adapting it to new on-line browsers, positioning and design formats. Different promotional draft actions have been launched, which are already working.
"What moves the world are not the powerful arms of heroes, but the sum of the small efforts of every honest worker." From here, our thanks to all Torrent Group staff for joining us throughout these 100 years
On to the next Centennial!