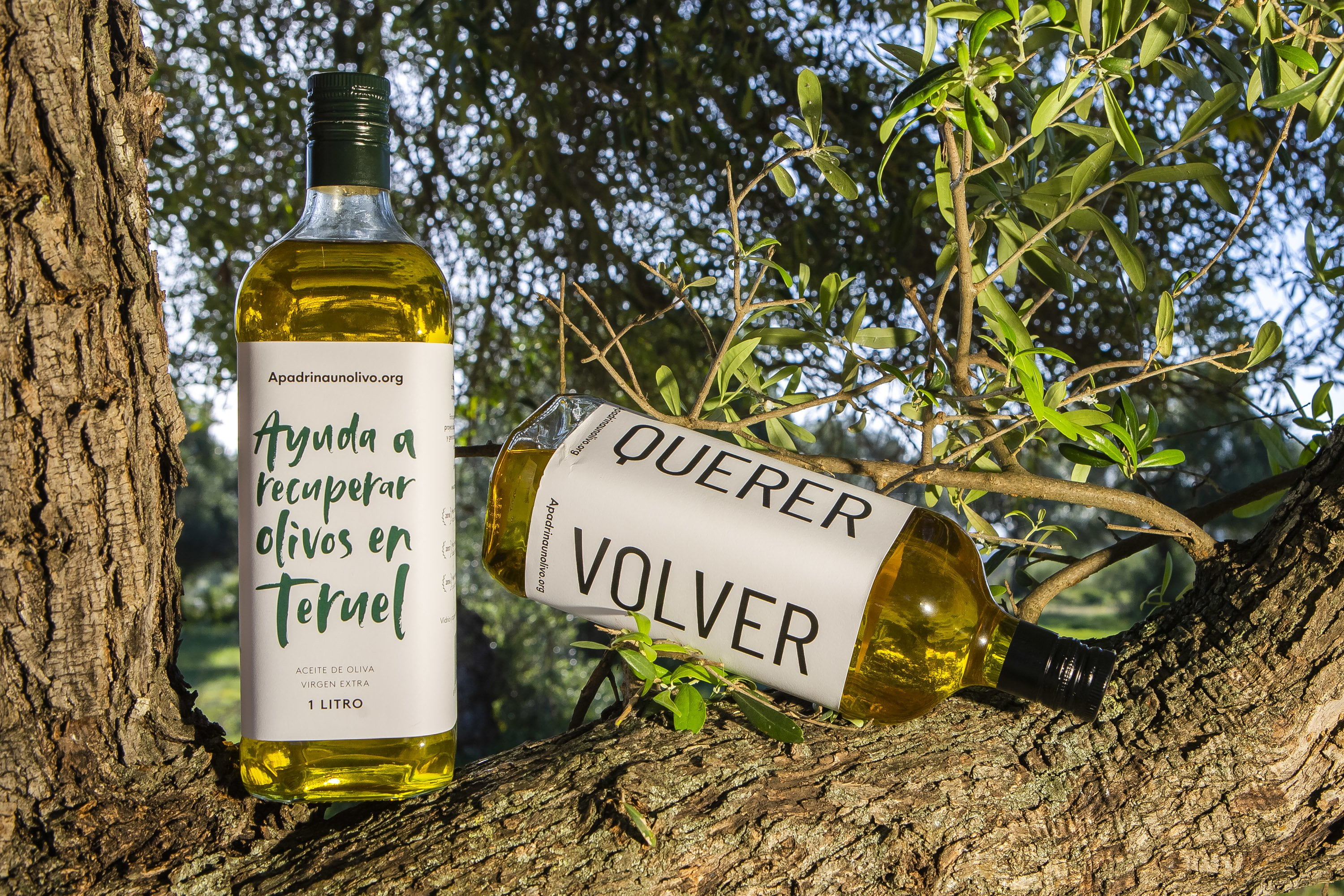 12 Jun

We provide the closure solution for the most sustainable Teruel EVOO. Thanks, "sponsor an olive tree"!

The founders of the "Sponsor an Olive Tree" Association say that these trees "need to share their wisdom and feel the nearness of people to reward them with their liquid gold." And that "cultivating them is not just about planting and letting them grow: without care, the olive is a tree destined to disappear".

We believed them. We share the same philosophy of life. Torrent is committed to sustainability in the broadest sense of the word. Who would not take part in a project that has recently recovered 7,200 olive trees and has employed more than 8 families from Oliete (Teruel)?

Today, the Association Sponsor an Olive Tree already has more than 2,500 sponsors, who, like us, believe in sustainability and the beauty of the natural environment. This environment that so enriches us, just like Virgin Olive Oil.

Torrent has contributed the V56 closure to the bottle for the project's first harvest. A stopper that crowns a charity project unprecedented in the world of olive groves in our country. In addition, the initiative continues and the organizers plan for this year to recover 10,000 olive trees in Teruel.

200 children take place in the "Educa-Apadrinaunolivo.org" programme
"Sponsor an Olive Tree" has also launched an educational programme for children.
"Educa-Apadrinaunolivo.org" has enabled 200 kids to be "Land Guardians" and "Ambassadors for Climate Justice" after they displayed a sustainable rural awareness in environmental, food and social action issues. As members of the Sponsor an Olive Tree say, "we believe unconditionally in them as a guarantee for the future of our work in the conservation and recovery of our natural heritage".
This is the present and future of the Spanish olive grove… Congratulations!