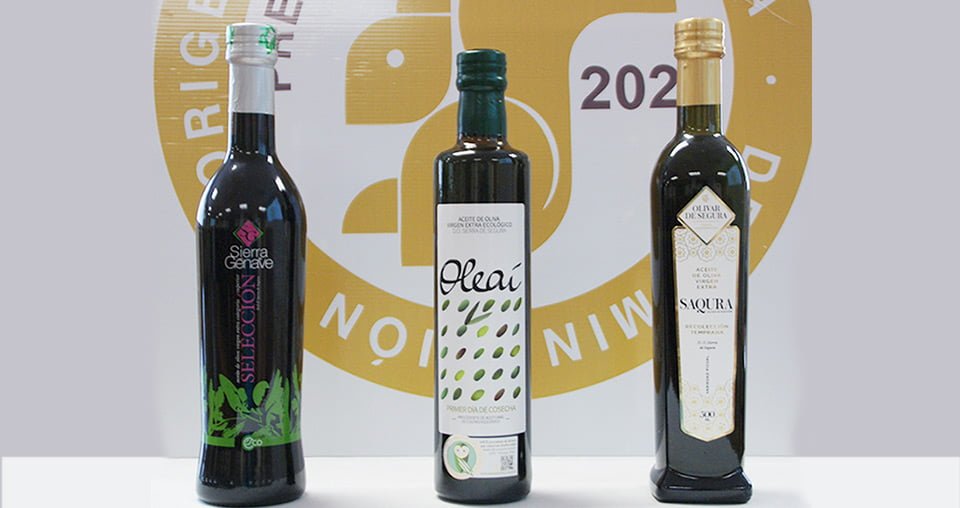 05 Feb

IN SPAIN, THE BEST SIERRA DE SEGURA DO EVOOs USE OUR NON-REFILLABLE STOPPERS

Once again, we are celebrating the success of three of Torrent Group's company's leading customers. They have been recognised as the best Sierra de Segura extra virgin olive oils with the Sierra de Segura Designation of Origin, produced in southern Spain.

The Sierra de Segura DO Regulatory Board held its latest ceremony to award the Ardilla Prizes at the University of Jaén. On this occasion, the winners of the tasting competition were two organic and one conventional olive oil.

Oleaí Primer Día de Cosecha, produced by the Oleal Organic Producers' Association; Sierra de Génave Selección, from the Sierra de Génave Co-operative, and Saqura, produced by the San Francisco Co-operative and marketed by Jaencoop Group Co-operative, have been the recipients of the awards on this occasion.

At Torrent, we are delighted for the award winners and would like to thank them for using our non-refillable closures in their products.

As Olimerca states, these three EVOO have been chosen from a total of 11 submitted. They are all produced with olives of the Picual variety from an early harvest.
Jury composed of six expert tasters from the Sierra de Segura DO
The panel tasked with assessing them was made up of six expert tasters: Plácido Pascual and Francisco Carrillo, heads of the Tasting Panel of Agroalimentarios laboratories in Córdoba and Granada, under the Junta of Andalusia; Sebastián Sánchez Villasclaras, the convenor of the 'University Expert Degree in Olive Oil and Virgin Olive Oil Tasting' and director of the 'Centre for Advanced Studies on Olive Groves and Olive Oils', both at the University of Jaén; Inmaculada Olivares and Mari Paz Aguilera, also lecturers on the expert course on sensory testing; and Pedro Vilches, head of the CM Europa laboratory Testing Panel.
In the words of Sebastián Sánchez Villasclaras, "equality in quality has made this a very difficult task. The progressivity of this land and the great quality of the olive oils which have been produced for years can be observed, and I therefore would like to congratulate the farmers and oil mills of Sierra de Segura DO. It is worth point out the distinctive quality of the Picual olives grown in this part of Andalusia. We should continue to study their physicochemical and organoleptic properties in depth as a useful tool with which to distinguish them from other oils".