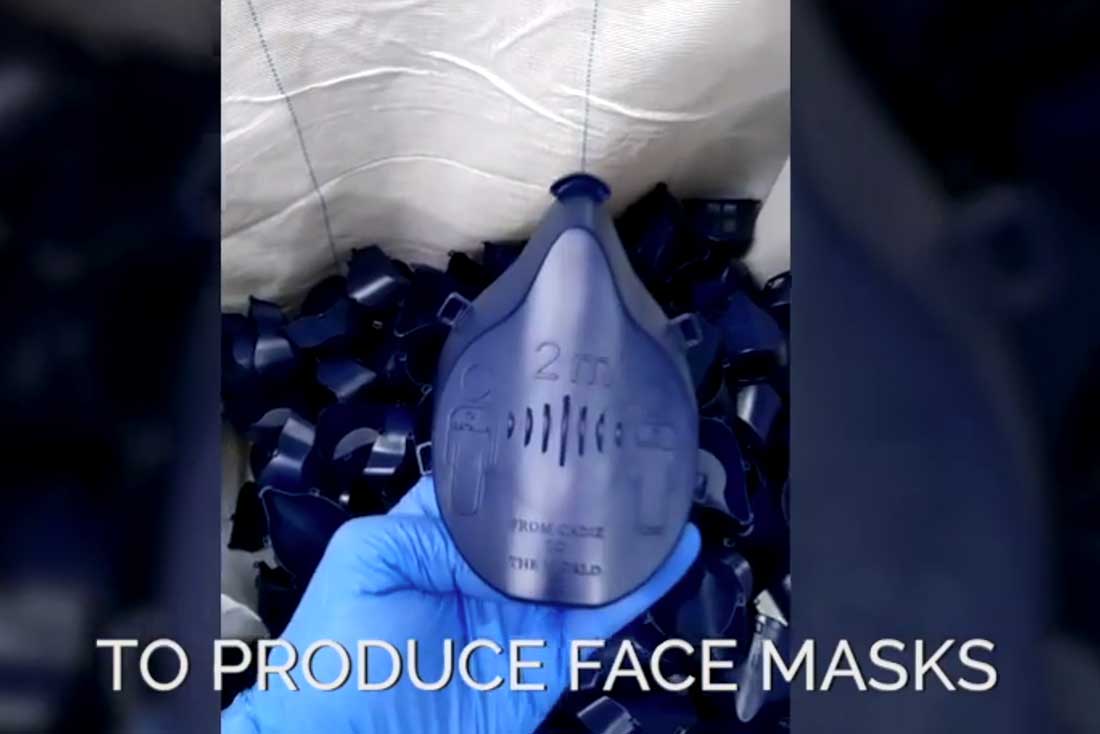 10 Apr

Solidarity masks, the Torrent Tribe´s contribution to society

Our project is now under way. The SOLIDARITY MASKS are now a reality thanks to the Torrent Tribe team. They have put all their knowledge, work, effort and determination to help and contribute to lessening the effects of this terrible plague threatening us.

As you know, the masks are being dispatched to dependent, deprived, disabled, health, police and volunteer groups. We will also send them to our customers' production centres.

11,000 masks will be produced daily and all will be donated. These are multi-use masks made of PE/PP, semi-rigid with a PP filter, both re-usable and washable with a 70º alcohol solution or hot water. The mask has not been officially approved as time is very limited. We believe that the product will help protect us better. The mask has been manufactured with polyolefins with materials that comply with food use regulations.

We would like to THANK all the Tribe team for its selfless and generous help on this project: the mould operators, box, bag and material suppliers for the production of the filters, pigments and elastic, and members of civil defence for the assembly of masks and their distribution at a provincial level.