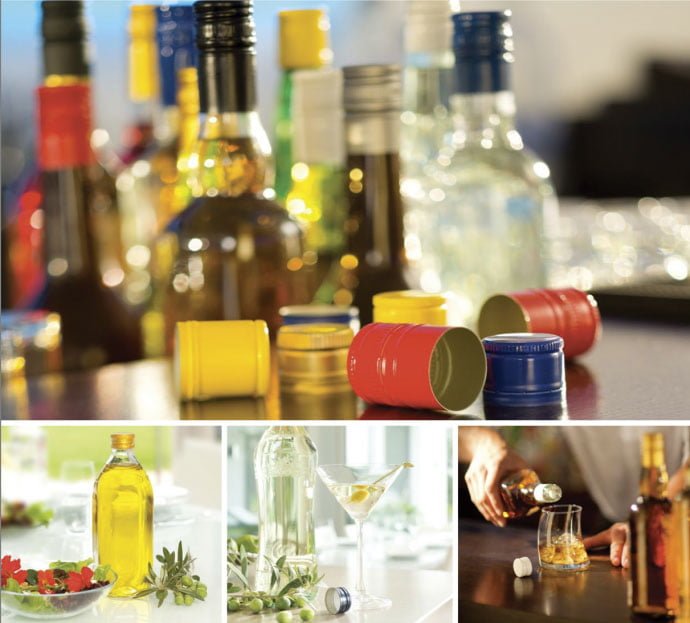 03 Feb

Packaging Europe highlights the benefits of non-refillable aluminum caps

Posted at 16:26h

in

Media

Elisabeth Skoda from Packaging Europe spoke to Guido Aufdemkamp, the communications director of the European Aluminium Foil Association (EAFA), to find out more about the closures' advantages and about the decision to include aluminium closure manufacturers in the association.
Packaging Europe
 is the leading information supplier for and about the international packaging industry.
Working across web, e-magazine, newsletter, print and social media platforms, they deliver daily pan-European packaging news, original commentary, analysis, case studies and videos. Packaging Europe also supports Packaging Network – the free, interactive networking resource powered by the only database covering the entire European packaging industry.
EAFA, offers comprehensive market research, providing statistics, production data and information on sustainability. Aluminium closures are also promoted via the recently launched 'Aluminium Closures – Turn 360°' campaign, featuring a website available in five major European languages, i.e. English, French, German, Italian and Spanish.
"It was born after members expressed the need for an umbrella campaign showing the benefits of aluminium closures. In addition, we do a lot on networking and manage conferences, where all the members meet on a regular basis, networking and meeting suppliers," explains Mr Aufdemkamp.
It is important to EAFA to try and include the benefits of aluminium closures as objectively as possible. "Our key objective is to promote our own material and not side against others" adds Mr Aufdemkamp.
On the other hand, Mr Aufdemkamp comments that in a Life Cycle Analysis for closures, both cork system and aluminium screw cap systems were compared, showing that the closure only had a small impact on the analysis, and that the wine was the biggest factor.
"Cork taint is to blame for between about two and five per cent of bottled production. End consumers used to accept it with wine, but attitudes are slowly changing, and the aluminium screw cap is really favourable compared to other systems. On top of that, depending on design, aluminium closures are cheaper than traditional closures," he concludes.