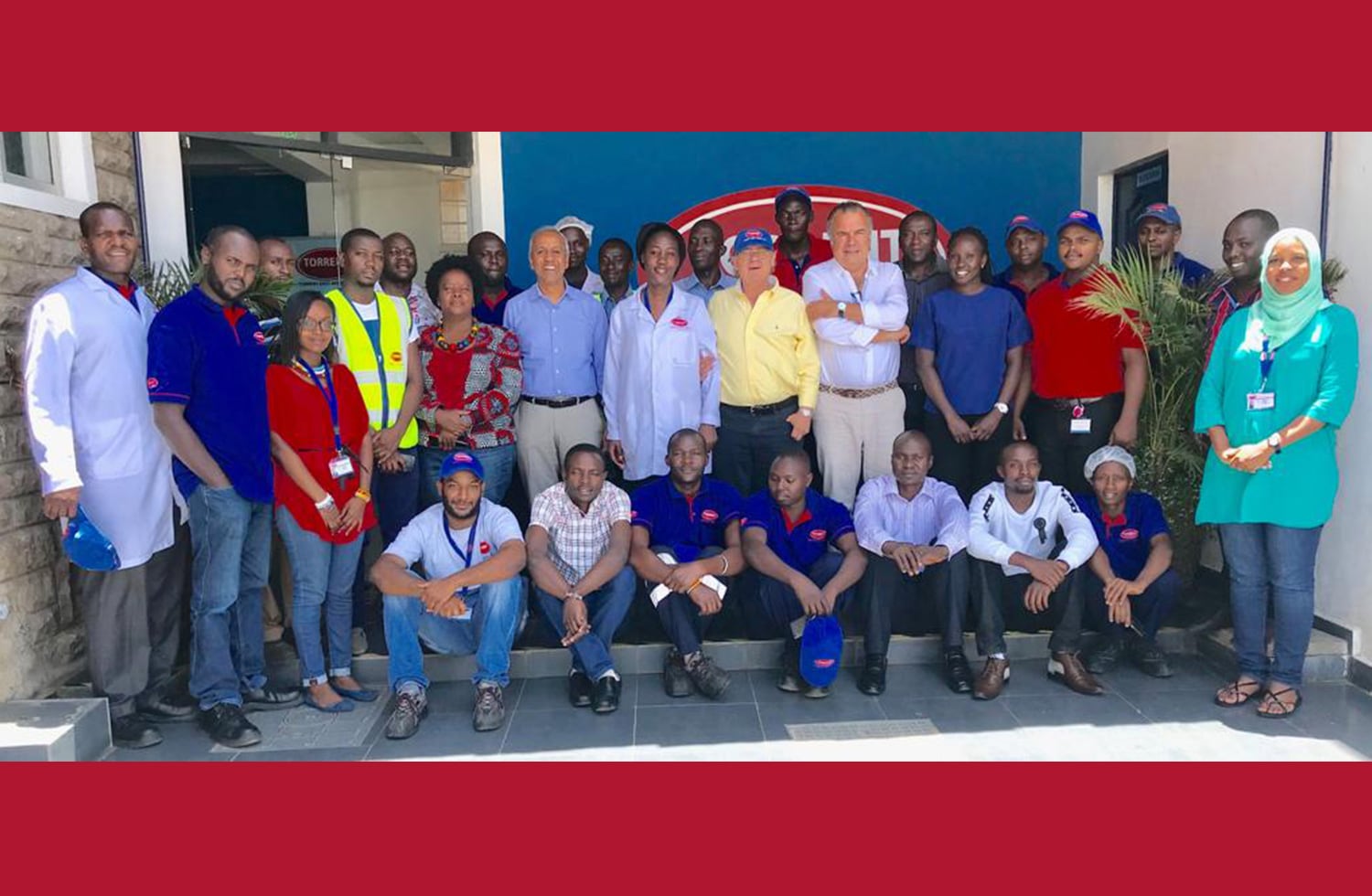 10 Jun

Our factory in Kenya, a rising star thanks to "The Torrent Tribe"

About two years since the inauguration of our production plant in Kenya (Africa), the growth prospects of our production plant are promising.

Our positioning in the African continent has brought us closer to customers in the Common Market for Eastern and Southern Africa  (COMESA) and we can improve our production costs due to the reduction of shipping costs. Therefore, we are more competitive.

A total of 31 people work at an 8,000 square metre production plant. Torrent East Africa manufactures the Nip Plus and Nip Standar models. We set a benchmark on the African continent because they are easy-to-apply safety stoppers that are magnificent in terms of decorative flexibility. Last year, we sold around 112 million stoppers.

The Spanish Ambassador, Javier García de Viedma, and our President, David Torrent, attended the official opening of the factory shortly before we completed our First Centenary.

But all this would not have been possible without the daily involvement of all of us who are part of "The Torrent Tribe". We know that many Spanish colleagues from all departments of the Torrent Group regularly work in Kenya. Without their help, and the synergies that are created every day, Torrent East Africa would never have been a reality.

This is our small tribute to all those involved in "The Torrent Tribe" continuing to become a rising star.

Thanks!