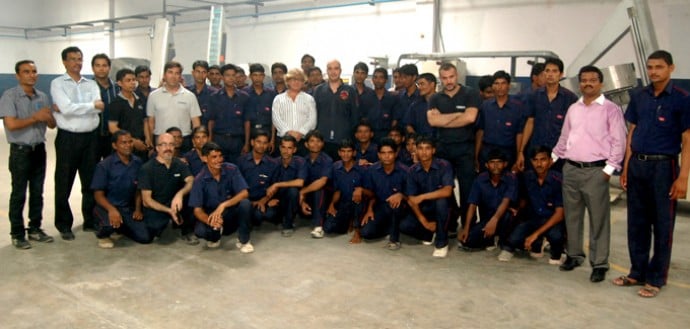 29 Jul

Opening of the new factory in India

The opening of the new Torrent closure and non-refillable capsules plant took place last 25 July in India. With the commissioning of this new factory in Jaipur with over 3,000 sqm, Torrent has made a strong commitment to its strategy based on the internationalization of its production and distribution.

Our local factory implementation will provide the liquor industry in India a supplier of safety closures with broad experience, top quality and a focus on service they will value highly. 

The opening ceremony, which followed the traditional Hindu ritual, was attended by all Indian and Spanish representatives of the new project, as well as a sizeable percentage of the new headcount.