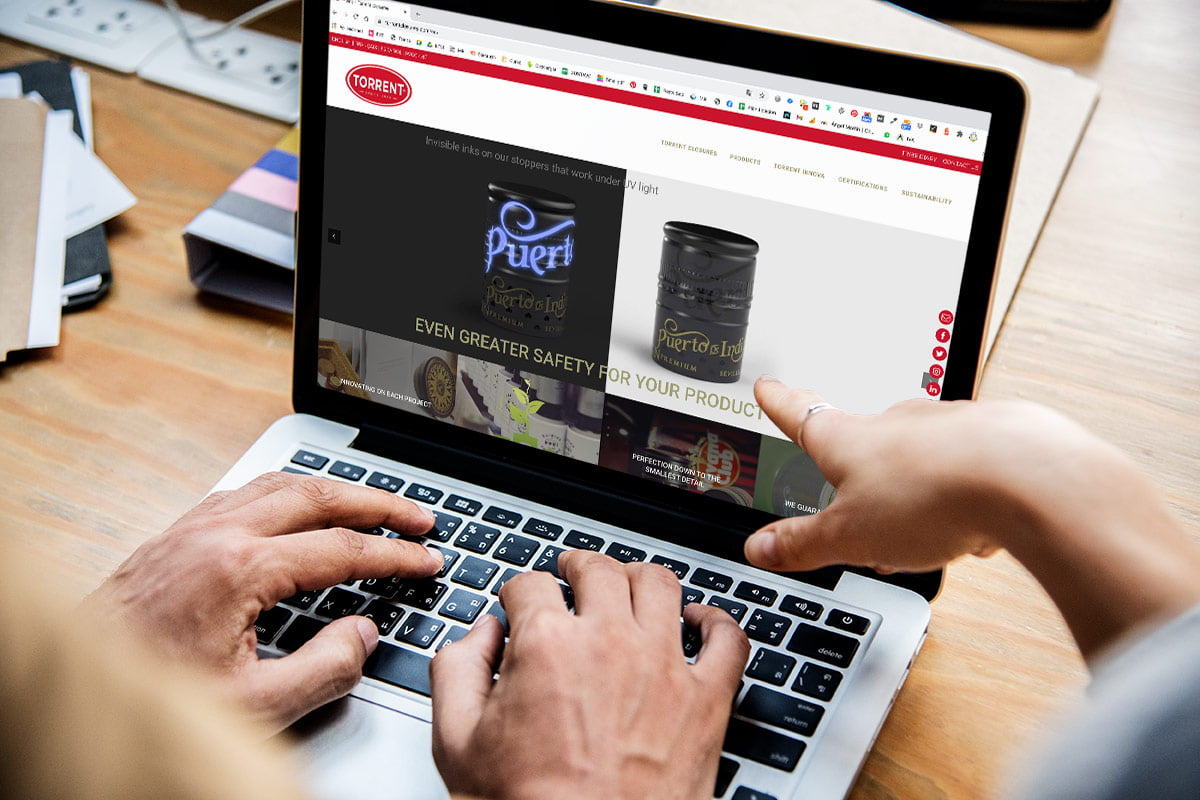 14 Jan

New Torrents website

We begin the year with a new Torrents website. We spent last year developing this project, whose objective is to promote the identity of the Torrent Group. Strengthening our company and community culture is crucial for us. That's why we see ourselves as a Tribe.

We want the website to be our digital home and constantly updated. It will be the source for publications on social networks.  We've included in it our newsletter, the  Tribe Daily Newspaper , which has a private area for queries from our staff and another for the public.

Social networks will continue to be a channel of information on Torrent Group activities and new projects. Plus, there are our Facebook, Twitter and Linkedin profiles, and we've opened an account on Instagram and YouTube. There you can find all the information about stoppers, packaging, marketing, olive oil, spirits, wines and the company business in general.
Design and re-structuring of our new Torrents website
We've re-structured the website so that it is more accessible and manageable for the user. We've created a landing page for each of the products we manufacture. It has an impeccable, unified and intuitive design with all new functions. The improvements we've made to the Sustainability tab are particularly impressive.
Our website provides a modern and dynamic image, reflecting the Torrent Group's corporate identity within the sector. We are a leading and innovative company in the manufacture of Virgin Olive Oil, Spirits and Wine closure solutions, amongst others.
A new development is the way the website has been organized on a visual level, making it more accessible and relevant. Its portal focuses on transmitting important content in order to offer a useful, organized and quality service. It now has images, videos and infographics, enriching the user experience.
Torrents website search engine optimization
With this new re-styling of the Torrent Group website, we intend to move towards a better and organic optimization, at both a national and international level.  This is helping us position ourselves at the forefront of browsers and helps to increase the Torrent Group's presence, strengthening our online brand image.