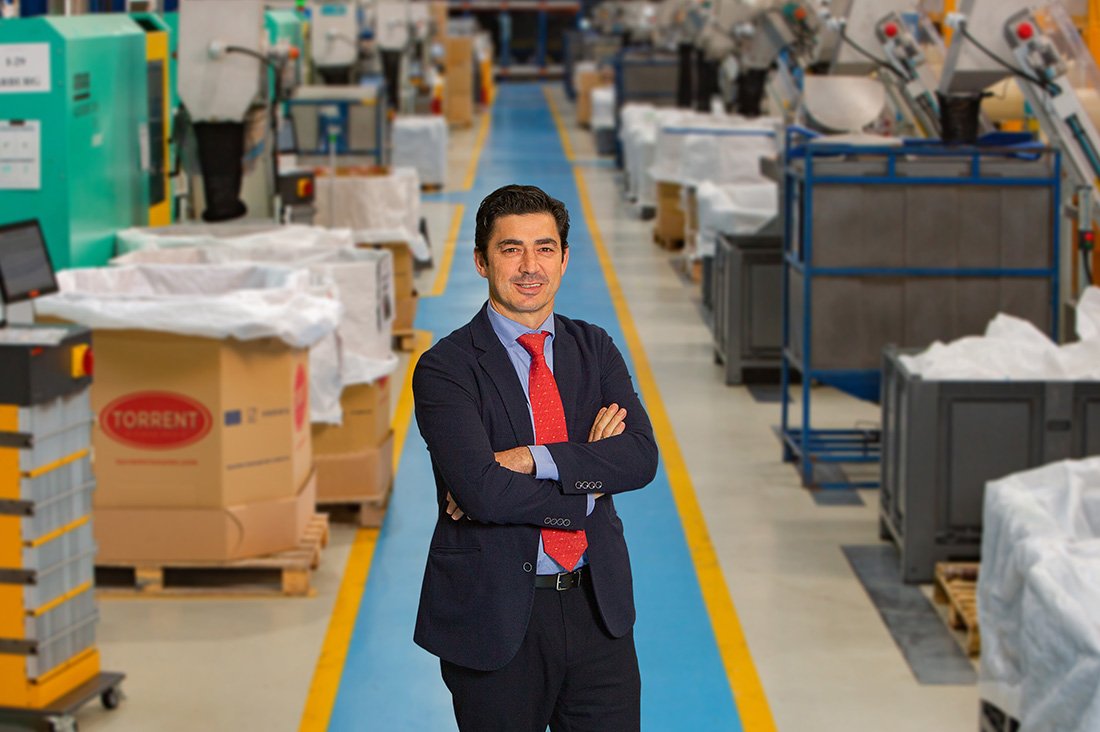 27 Feb

The media announces the appointment of Mario Quiñonero as general manager

Posted at 11:12h

in

Media

Leading EVOO, consumption and packaging media specialists have announced the appointment of Mario Quiñonero as general manager. We would like to thank Mercacei, Olimerca and Tecnifood, amongst others, for covering this announcement.
Torrent Group Strategic Plan with Mario Quiñonero as new General Manager.
Torrent Group takes on the great challenges of its new Strategic Plan with Mario Quiñonero as new General Manager. Mario, who until now has held the post of Sales Manager, has dedicated the last 15 years of his professional career to Torrent Group.
Mario Quiñonero became head of Sales Management in 2005, when the Board of Directors opted for the professionalization of the company's entire management structure, both nationally and internationally. Since then, the company has consolidated its presence as a world leader in the stopper market for virgin olive oil, liqueurs and wines.
"In this period, the company has grown exponentially, internationalizing its markets and diversifying sectors, products and client portfolio", comments the new General Manager. He also insists that "it has also been very important to strengthen our family group philosophy, which leads us to direct our work towards the requirements of our clients and seek excellence in all areas, to the point of achieving vertical integration and turning it into a competitive advantage".
In the last 15 years, Torrent has gone from 127 employees in Spain alone, to currently 679 in Spain, Kenya, India, Colombia and Russia.
For the General Manager, "it is a source of pride to belong to this family group, which is committed to people and the creation of value, and has an innate vocation for corporate social responsibility". Looking to the future, Quiñonero, who admits to having a "clear commercial and service vocation", faces this new professional challenge by emphasizing "the consolidation of our presence in the markets, achieving excellence in each and every one of the operations, the digitalization and sustainability of our business, people and the environment".
Mario Quiñonero, 48, is a graduate in Business Studies from the University of Seville and Brest Business School (Francia). At San Telmo Business School, he took the Company Management Intense Programme and the Senior Management Programme (AD1). He speaks English, French and Italian. After a decade working abroad in the business to consumer, business to business and GDO sectors, he joined the Torrent Group in his home province of Cádiz. Quiñonero is married and has two children. He describes himself as a "perseverant and fair person, a friend of his friends and very family orientated".