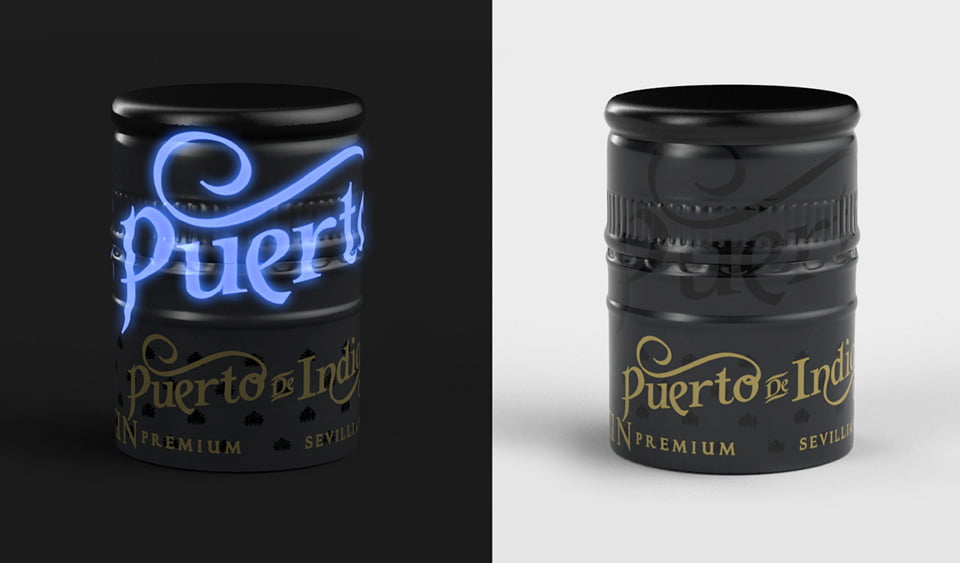 04 Feb

TORRENT GROUP APPLIES INVISIBLE INK TO ITS STOPPERS: ONE STEP FURTHER IN ENSURING PRODUCT SAFETY

Ensuring safety against counterfeiting and refilling of liqueurs, spirits and olive oils is one of the objectives producers insist upon when they approach us regarding the packaging of their products. At Torrent Group, we are specialists in ad hoc closure solutions for our customers. We often work with them from when new olive oils, liqueurs and spirits are first launched.
Advantages of invisible ink in liquor and spirits closures
The application of invisible inks on stoppers is one of the methods that becomes a highly effective tool for guaranteeing the safety of drinks.  The main advantage of the use of invisible inks in closures is that they don't alter their design or image, right up until verification is performed with a UV lamp. This projector is very common since it is also used frequently to check the authenticity of paper money.
UV light tends to be used in discos and pubs to check that the stopper on a bottle has not been tampered with previously. It enables the detection of prior tampering with the bottle and offers greater safety for the customer when consuming the product. Furthermore, it is very useful for stores selling alcoholic beverages.
Other factors that should be taken into account is that the cost of invisible ink for stoppers is not high and is 100% effective. It is also an advantage in marketing and promotion strategies for the product. It stands out in the bottle's eye-catching packaging and the product's image excels on the sales shelves.
To sum up, the application of invisible ink on stoppers is one step further in the safety strategy sought after by liqueur and spirits manufacturers: it offers a great cost-benefit ratio and adds value to product marketing.