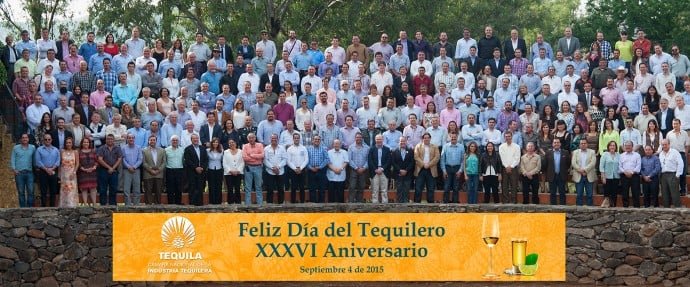 12 Oct

The National Chamber of the Tequila Industry celebrates Day of the Tequilero

The National Chamber of the Tequila Industry CNIT, held its XXXVI anniversary of the Day of the Tequilero. 
Torrent Group has been present in the Day of the Tequilero in Mexico.
One more year, with the presence of several representatives of our sales department, Torrent has wanted to give a further boost to the tequila industry, a commercial partner since recent years, thanks to sale success rates achieved with our non-refillable closures.
Speaking at the event, CNIT president, Luis Perez Fernandez  recognized the considerable progress done to conquer the most demanding palates in China, "As for the second consecutive year an enormous effort is being made to guide our national drink to that nation, so we can proudly proclaim our drink, the Tequila, can be found all over the world."
During his speech, he mention the numerous events the CNIT will hold during the rest of 2015 and 2016. Among them he pointed out the Spirits Selection to be celebrated in Jalisco next August, and the Third Tequila Festival, to be held into the International Cinema Festival of Guadalajara in March 2016.
During his address he also thanked all companies participating with their 38 brands to the preparation of the Botella Institucional 2015, which for the first time includes the Añejo class, allowing a great curated blend of Blancos, Reposados y Añejos to be given away to celebrities. The Day of the Tequilero concluded with the traditional group photograph and a celebration among friends.