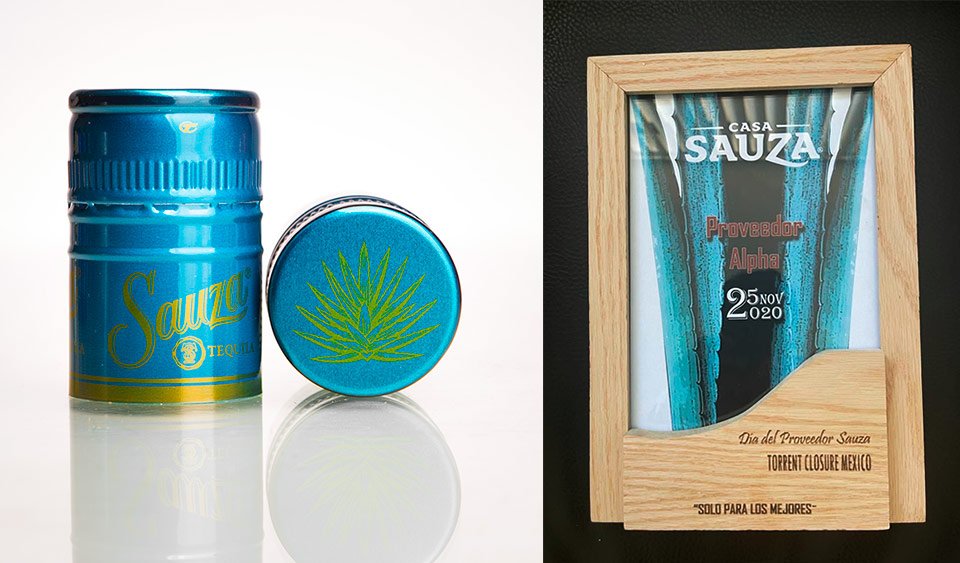 17 Feb

Casa Sauza distinguishes us as a Alfa closures supplier: Thank you very much!

As the distinctive logo of Casa Sauza declares, the honour of being an Alpha closures supplier falls to "only the best". For another year running, our customers have awarded our subsidiary Torrent Closures Mexico this recognition, following an exhaustive quality study of our products.

In order to achieve this distinction, which is made every two years, it is important to provide sealing solutions for the group's leading spirits and in a relevant way compared to other competitors.

The process of continuous assessment carried out by Sauza tequila to award  closures supplier the Alfa prize involves optimizing delivery times, documentation and logistics. It is also necessary to meet the quality standards required by the customer.

Casa Sauza has been a Mexican producer of one of the most internationally-renowned tequilas since 1873, when Cenobio Sauza established the La Perseverancia distillery and began the produce the first tequilas. In 1990, Casa Sauza was taken over by Domecq, which became sole proprietor of the firm. Four years later, Domecq signed an agreement with Allied Lyons to become Allied Domecq. In 2005, the company Beam Global Spirits & Wines acquired the Tequila Sauza brand. Since 2014, the Japanese alcoholic beverages and food company, Suntory Holding Limited, acquired Beam Inc, to form Beam Suntory. It is now one of the largest producers of spirits in the global market.
Grupo Torrent: closures supplier that guarantees the inviolability of the products and the filling
In Latin America in general, and in Mexico in particular, the tampering with alcoholic drinks and illegal refilling of bottles of well-known brands has recently become a major concern.
Our safety closures guarantee the inviolability of products and their contents. This strengthens the quality guarantee of alcoholic drinks, their sales, and protects consumer health. In the last decade, the international expansion of Torrent Group has been remarkable, with new production plants launched in India and Africa, and new distributors recruited in Mexico, Russia and Colombia, in addition to over 25 companies with whom we already work.