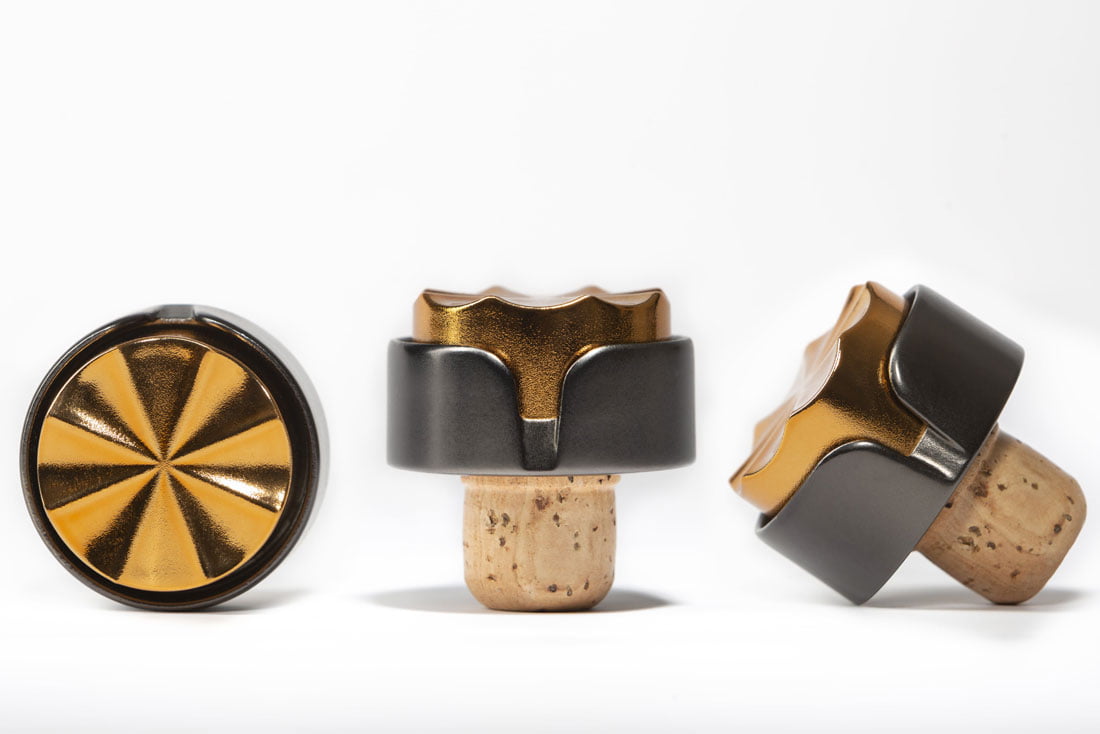 10 Dec

The Torrent Group completes the luxury edition of the Osborne Group 130th Anniversary Carlos I Brandy

The Torrent Group has crowned the exclusive edition of the Osborne Group 130th Anniversary Carlos I Brandy with an exclusive closure solution.

We have worked with Osborne to produce an Ad-Hoc stopper as a solution to an urgent requirement: the quality of the packaging had to match the quality of the brandy.

The design of the closure and the bottle is the result of a contemporary reinterpretation of the armour worn by sixteenth-century knights. A metaphor that embodies a dazzling presentation for such a special Brandy.

The bottle's design is notable for its straight and angular shapes in its body, neck and base, made in ABS and metallized in a graphite colour.

The bottle is crowned with a closure providing even greater elegance and exclusivity. The stopper has three parts. A Zamak component, attached to an ABS part metallized in a copper colour that represents a crown, joined to an excellent cork closure.
Osborne conjures up history through its 130th Anniversary Carlos I Brandy
At the end of the 19th century, a master winemaker found some mysterious boots in his old cellar in Jerez. Due to its world-beating flavour, he called it Carlos I, a tribute to the figure who succeeded in building one of the greatest empires ever known.
130 years after this event, Ignacio Lozano, Osborne Master Blender, has created 130th Anniversary Carlos I Brandy. A brandy made with meticulous craftsmanship and the finest traditions, with an average age of 20 years. A blend so special and exclusive that it brings together past and present perfection in each drop. A unique and unforgettable Jerez Brandy.
130th Anniversary Carlos I Brandy is an exclusive and limited edition: there are only 1,665 bottles throughout the world, numbered and personally signed by Ignacio Lozano. More than 40% have been reserved for the cellars of the great aficionados and collectors of Brandy and leading international markets, which are, in order of importance: Germany, Switzerland and China.