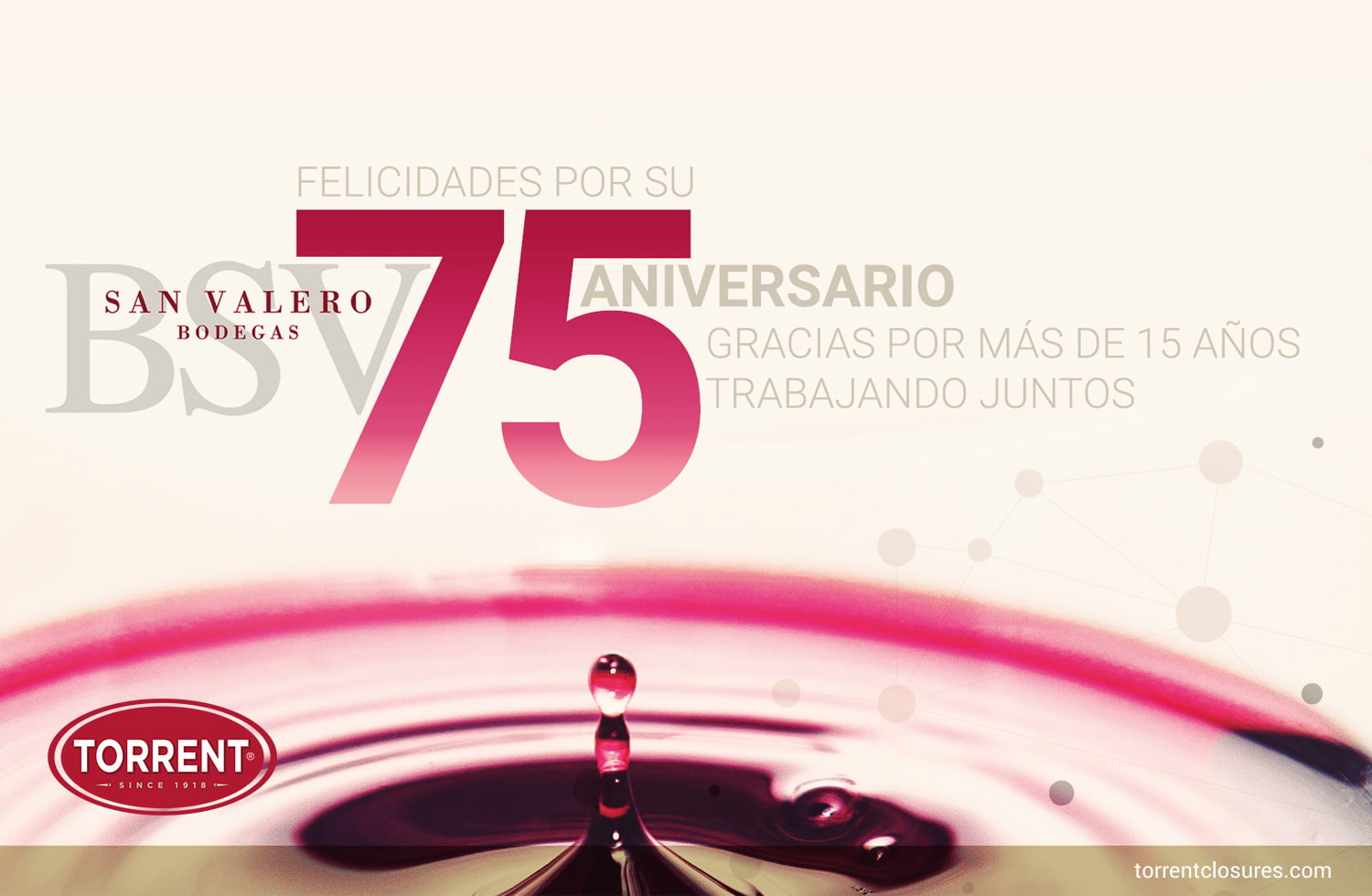 06 May

San Valero Winery

We can't miss out on the occasion of congratulating the great "family" of San Valero Winery on their 75th Anniversary. We know what it means to celebrate with 700 wine and vine professionals from the Cariñena Region and what this represents for more than 100 direct employees who go about their good work every day. Luck is on our side too this year. We've reached our first Centenary.
San Valero Winery on their 75th Anniversary
The Torrent Group is deeply grateful for the trust that San Valero has placed in our closure solutions for 15 years. Our wish is to continue to meet your expectations by sharing the same business bases. Without continuous innovation and the commitment to product quality, so many decades of success would not be possible.
Congratulations! And here's to another 75 years…