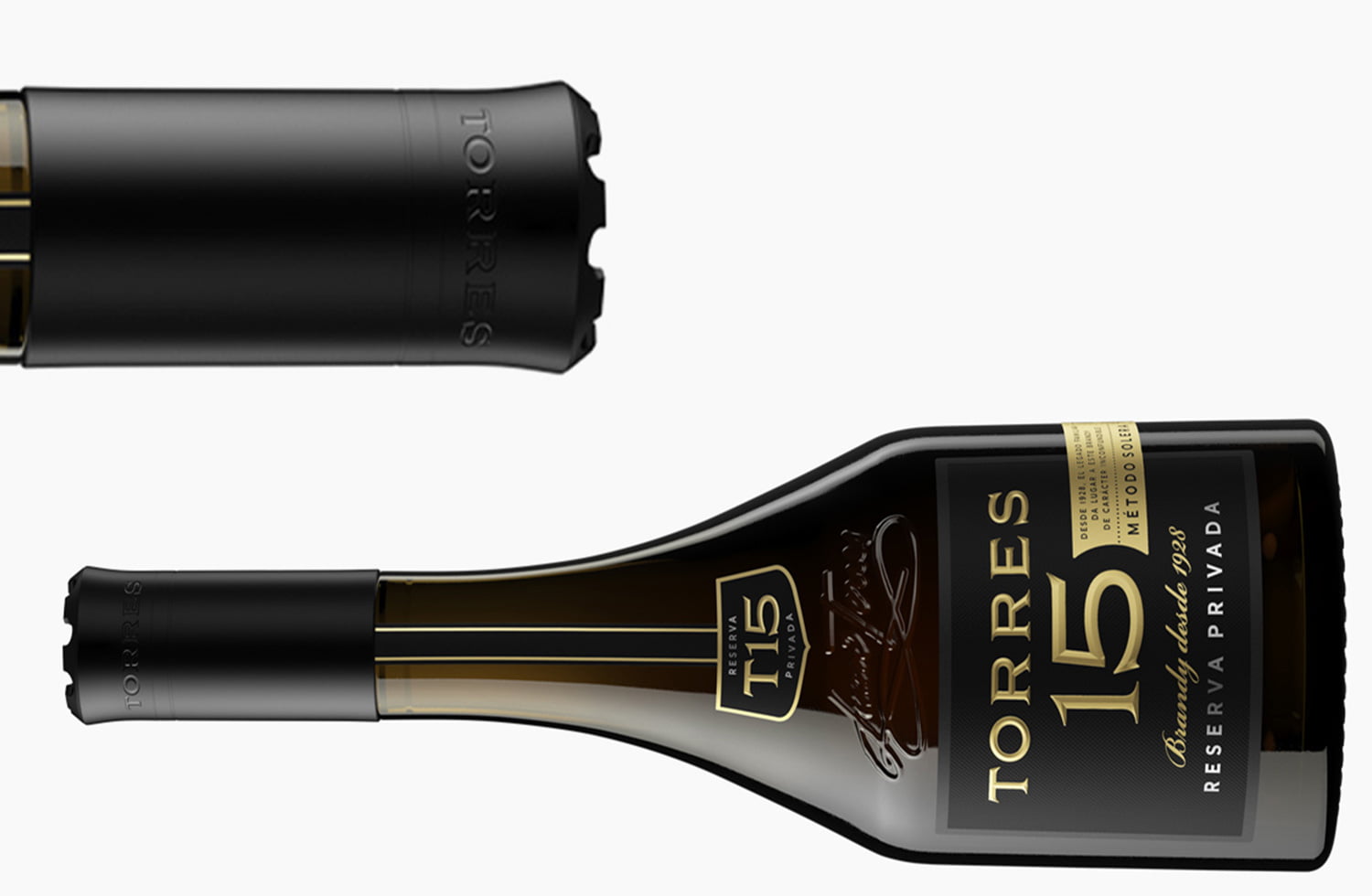 01 Apr

Brandy Torres 15

For a few months now, we have been able to enjoy the new image of Brandy Torres 15. All of Torrent's enthusiasm and professional commitment has been concentrated in its original closure, perfectly simulating a tower with battlements, as a nod to the firm's surname.
The renewed image of Brandy Torres 15
The renewed image of Torres is very elegant and modern. And very up to date, although it still maintains the label's golden and black colours, which distinguish the brand. Torres 15 pays tribute to Juan Torres Casals, the second generation of the Torres Family and the person responsible for starting the production of brandies in 1928. Therefore, his signature is engraved on the glass on the front of the bottle.